As one of the top Chinese language schools in China, Keats provides an all-inclusive study and living environment in the heart of Kunming. At its Kunming headquarters, Keats School, founded in 2004, owns 60 classrooms, 54 single rooms with private bathrooms, a Keats cafeteria, and a Keats fitness center. With nearly 20 years of operation history, Keats School has a comprehensive teaching system and fully equipped facilities. In the past 20 years, Keats developed unique teaching methods and gained an excellent reputation, with 50% returning students each year.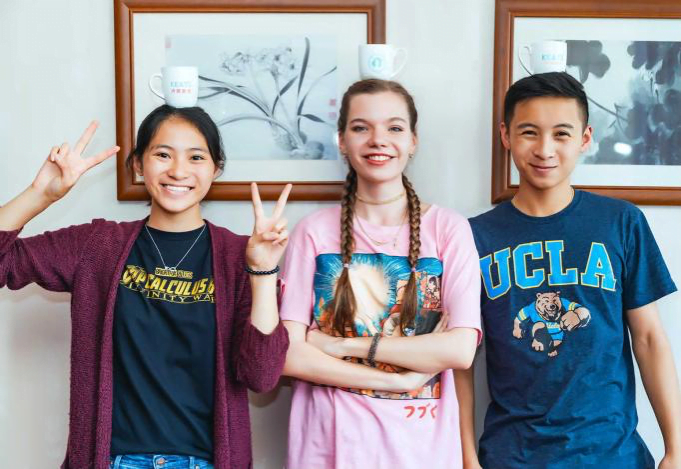 Nothing compares to learning Chinese in China and being surrounded by people who only speak that language. Keats arranges various cultural events and outings with Chinese people to give you an immersion language experience where you speak Chinese in class and outside of it.
Why choose Kunming to study Chinese?
Kunming, Yunnan, China, is a beautiful city in southeast China. It is called "Spring City" because the climate is mild all year round, not too hot in the summer and not too cold in the winter. There are fascinating landscapes and a wide variety of plants and flowers because of its tolerant climate.
Because of its location on the southwestern border, Yunnan also has its own unique natural geographical advantage, where there are multiple collisions of Chinese cultures, which is beneficial for understanding China, experiencing Chinese culture, and learning about China, making Yunnan, especially its provincial capital, Kunming, an excellent choice for both travel and study.
Unique features Kunming endowed:
China's Southeast Gate
Mild and comfortable climate
Beautiful picturesque scenery
Colorful Chinese minority cultures
Countless cuisines and snacks
Chinese language course you can take at Keats
This is the most popular program offered by Keats. It creates unique, specially designed study materials for you and provides comfortable lodging in the same facility to meet your educational needs and objectives. Joining this intensive one-on-one Chinese program will allow you to improve your ability to speak Chinese with your teacher and receive more in-person guidance and correction in class. You can choose between two different learning durations: 4 hours or 6 hours every day. The arrival day is any Sunday, and lessons begin on Monday. Chinese calligraphy, Kung Fu/Tai Chi, Chinese cooking, and Chinese musical instruments can also be supplementary cultural classes.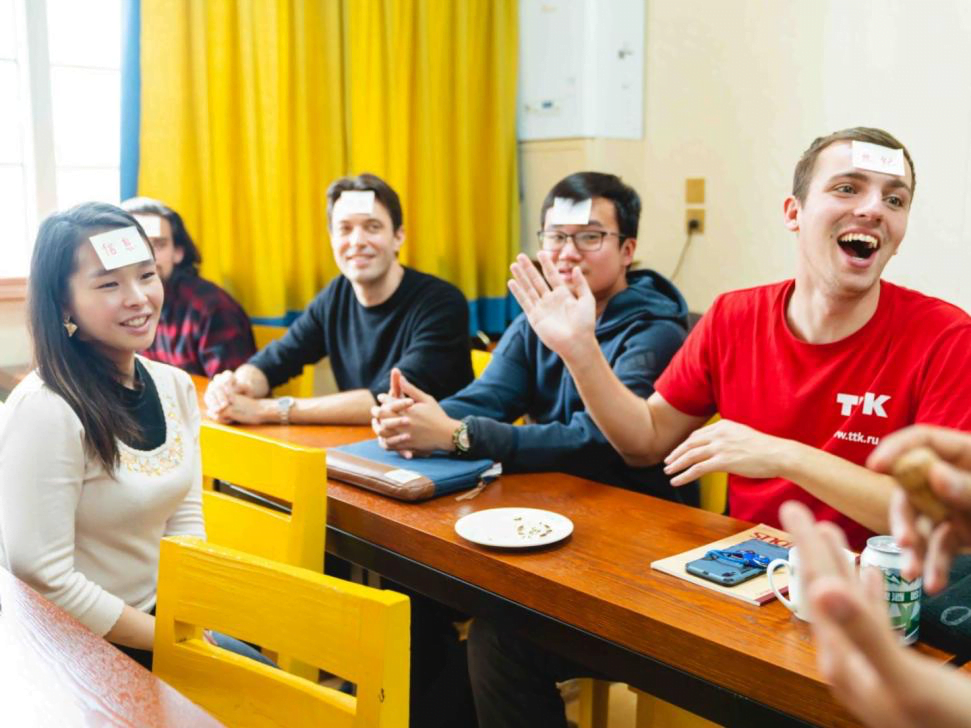 The small group Chinese class is the ideal program for you if you wish to learn Chinese in China on a very budget-friendly basis. Keats School is committed to providing chances for international students of Mandarin to master the language. By signing up for the small group program, students can learn from qualified instructors on a tight budget. Each class has up to six students. Each week, you will attend four hours of class daily, Monday through Friday. The arrival day is any Sunday, and sessions begin on Monday. Upon arrival, we will provide a free placement exam and recommend the best class for your level.
Taking a one-on-one HSK preparation course is the quickest approach to passing the HSK test. A handful of outstanding teachers make up the Keats research and teaching team. Each teacher at Keats is highly qualified and has a wealth of experience helping students pass the HSK exam. You will study the essential and helpful grammatical structures and the most recent and beneficial test-taking strategies by enrolling in the HSK preparation course at Keats School. We will create a personalized learning schedule based on your language proficiency and learning requirements. You will learn Chinese and master the HSK test as rapidly as possible with 4–6 hours per day of rigorous Mandarin Chinese classes using excellent teaching techniques. The tuition covers the cost of lodging.
4. Chinese language course + volunteer in China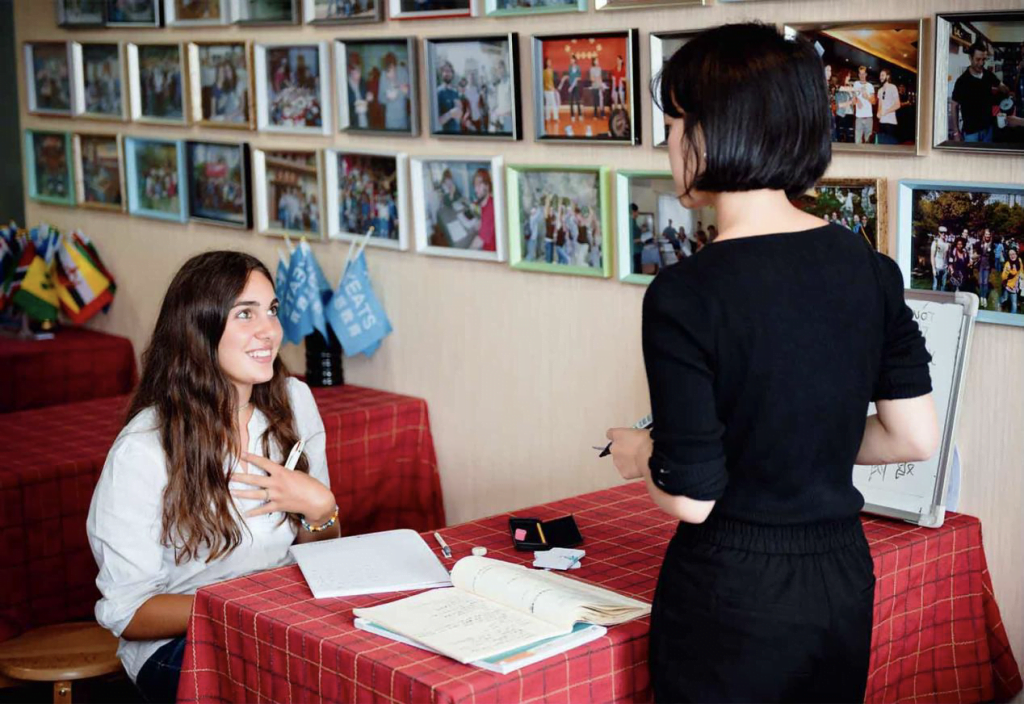 This program offers the ideal blend of service opportunities in China and rigorous one-on-one Chinese instruction. Getting to know the locals first-hand and learning more about Chinese culture are two benefits of teaching English. Students can take private Chinese lessons with a professional Chinese teacher for 4 or 6 hours each day to practice the language for when they perform voluntary work after class.
5. Chinese language course + tour in China
The Chinese Language Course + Tour in China program is for you if you want to learn Mandarin Chinese while taking in China's breathtaking scenery. Your Chinese language course will be tailored to your individual needs, and we'll plan your travel to various locations in China. You can take a Chinese language course that includes rigorous immersion one-on-one instruction for 4 or 6 hours each day from 1 to 52 weeks. You can travel in China for one week or two weeks. The two components will be combined to produce a unique program just for you.
6. Children Chinese program
The Chinese Language Program for Children combines Chinese language instruction, classes on Chinese culture, and field trips to provide young kids with more excellent knowledge of the language and culture. Children learn Chinese more easily and enjoyably thanks to the varied and engaging teaching techniques used by teachers who lead the programs for young learners. The kids can enhance their Chinese language abilities in a way that appeals to them with the help of this summer camp program in China.
Events you can participate in at Keats
Chinese culture class
At its Kunming headquarters, Keats offers add-on classes in Chinese culture, such as calligraphy, Tai Chi, Chinese cooking, and musical instruments. Additionally, Keats offers free cultural programs every Thursday night, such as Chinese painting, tea art, cutting and folding paper, making kites, playing cards, creating Chinese knots, etc.
2. Sightseeing
Every Saturday, they have free excursions to some scenic spots in Kunming. Local markets, such as the Bird and Flower Market, which sells locally-made handicrafts, the Zhuanxin Farmer's Market, Kunming's largest and most well-known food market. The Dounan Flower Market is the largest in Asia. Besides, parks, hills, and more beautiful scenery are waiting for you to explore.
3. Language exchange
Keats holds a Language exchange activity with native Chinese people every Friday night. Students at Keats chat and play games with Chinese people. This event can help students to make friends with each other and Chinese people. It's also an excellent way to dive into the daily life of Chinese people.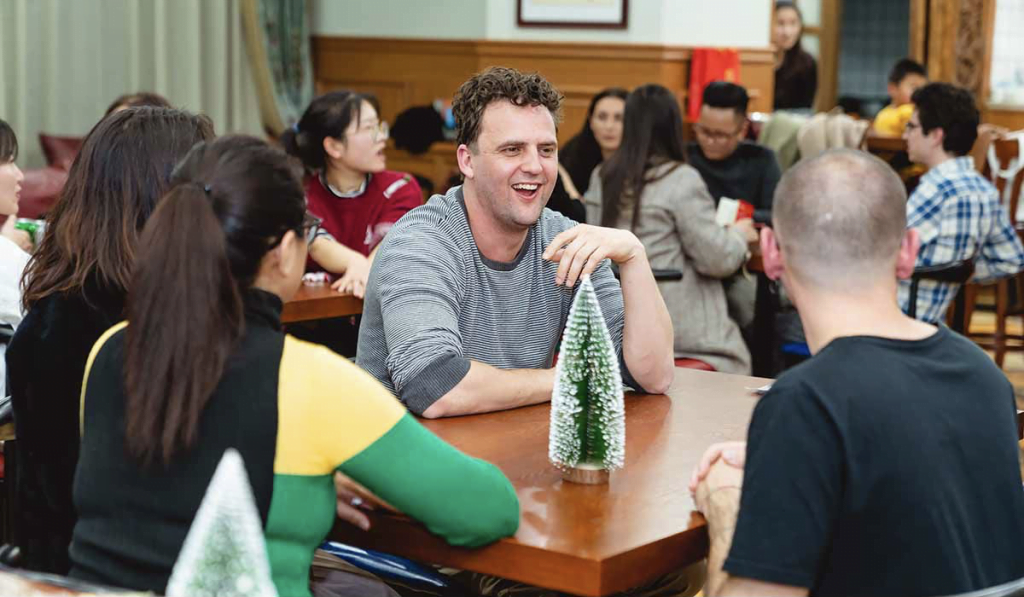 Surroundings of Keats and Services Provided
Dinning hall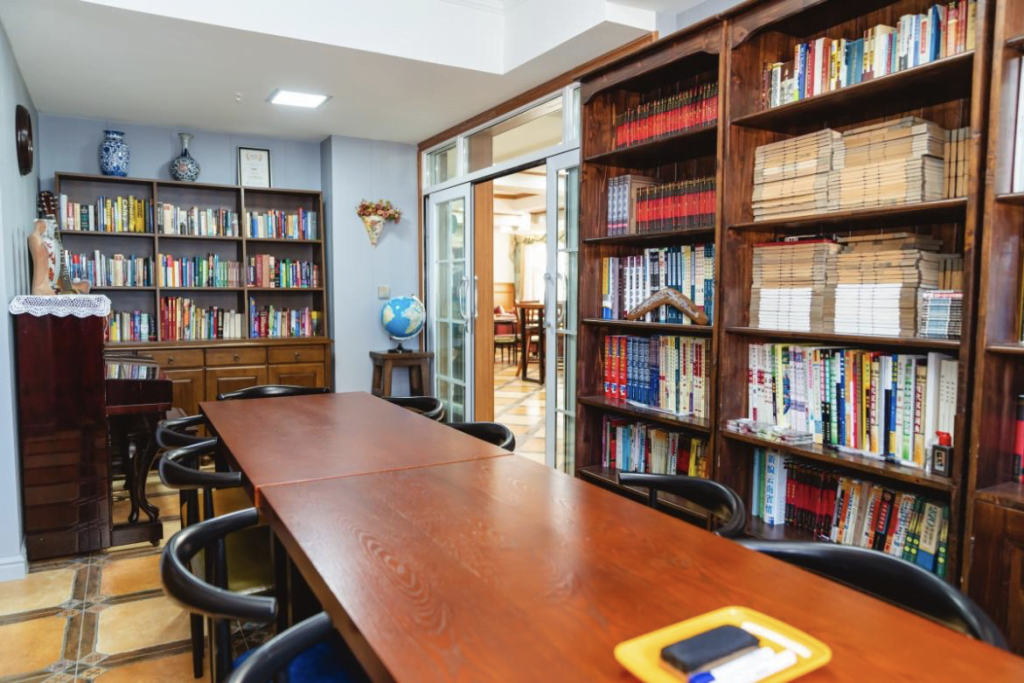 Library
Dorm rooms
Fitness center
Keats provides comprehensive and detailed service for each students:
Free airport pick-up and drop-off
Three meals a day
Access to Keats fitness center
The Life Advisor will be helping you with: School orientation, a tour of the surrounding area, Accommodation registration, Arranging room cleaning and bottled water ordering, arranging airport drop-off, opening a bank account, so that you can use WeChat Pay and AliPay.
The Study Advisor will be helping you with: Collecting your learning feedback, tracking your satisfaction with the program, answering questions in learning Chinese, adjusting your class to meet your requirements.
Visa application assistance
High speed internet and use of the computers.
Medicine for minor illnesses
Laundry
All ages of international students can enroll in Keats intensive Chinese language programs. Fully certified teachers, fluent in standard Mandarin and English, use innovative teaching techniques we have created internally based on their more than 19 years of expertise.
If you have decided to learn Chinese in China, travel to China to take an intensive Chinese immersion language course at Keats and start an incredible journey!