The best way to study Chinese is to use the very best tools you can find for each task at hand. Skritter is one we recommend revising and study characters, especially if you're looking to practice your handwriting.
With the newly released integration, maayot and Skritter seamlessly integrate. Read on to better understand how to use both together. You'll also find a Skritter offer for maayot learners at the end of this article.
Table of Contents
What is Skritter?
At its core, Skritter offers a smart flashcard system to review characters you find more challenging more frequently. The major difference compared to more traditional spaced-repetition apps such as Anki is that Skritter offers handwriting recognition as one of the inputs.
This means you're not only testing that you recognize, can pronounce or remember the definition of the character you are looking at, but also remember how to handwrite it. That is especially important if you are studying characters with very similar-looking radicals.
Another great benefit is that they offer plenty of ready-made lists. If you are studying with a textbook with lessons, chances are they have words lists for each of these lessons already available in the database. This means you don't need to manually input them one by one.
There are a number of other features we haven't covered such as character decomposition to help with the memorization and tone practice. You can read more about them on their Skritter features page.
What is maayot and how does it work alongside Skritter?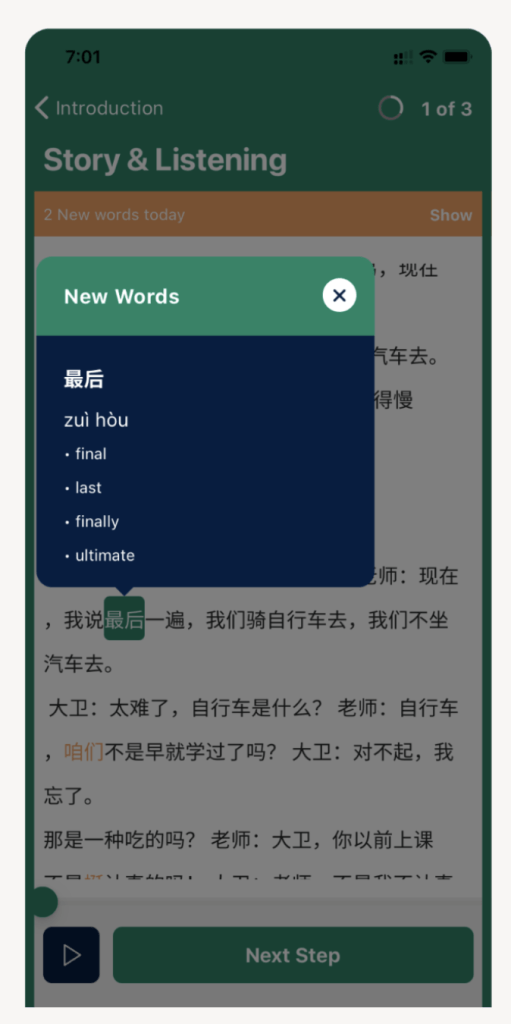 Another great way to learn characters is to read them frequently in different contexts. This is what maayot offers with daily unique stories. Each a tailored to a distinct level ensuring characters used are neither too easy or complex.
Also, each story introduces a few new characters every day that are then reintroduced over the next few days in different contexts, ensuring you get its complete meaning instead of being limited to the dictionary definition.
With the newly released integration of Skritter with maayot, words you do not know and click on the website version of maayot will now be automatically added to a custom maayot list in Skritter.
This allows you to revise and study these new characters in your own time before the new daily story appears. Clicking on any character to peek at the definition and pinyin will add them to the Skritter list.
How to connect maayot to Skritter?
Step 1: Head over to My Account and select Integrations
Step 2: Choose Skritter and click on the Sync button
Step 3: Login to your Skritter account if you are not already connected and confirm the connection request.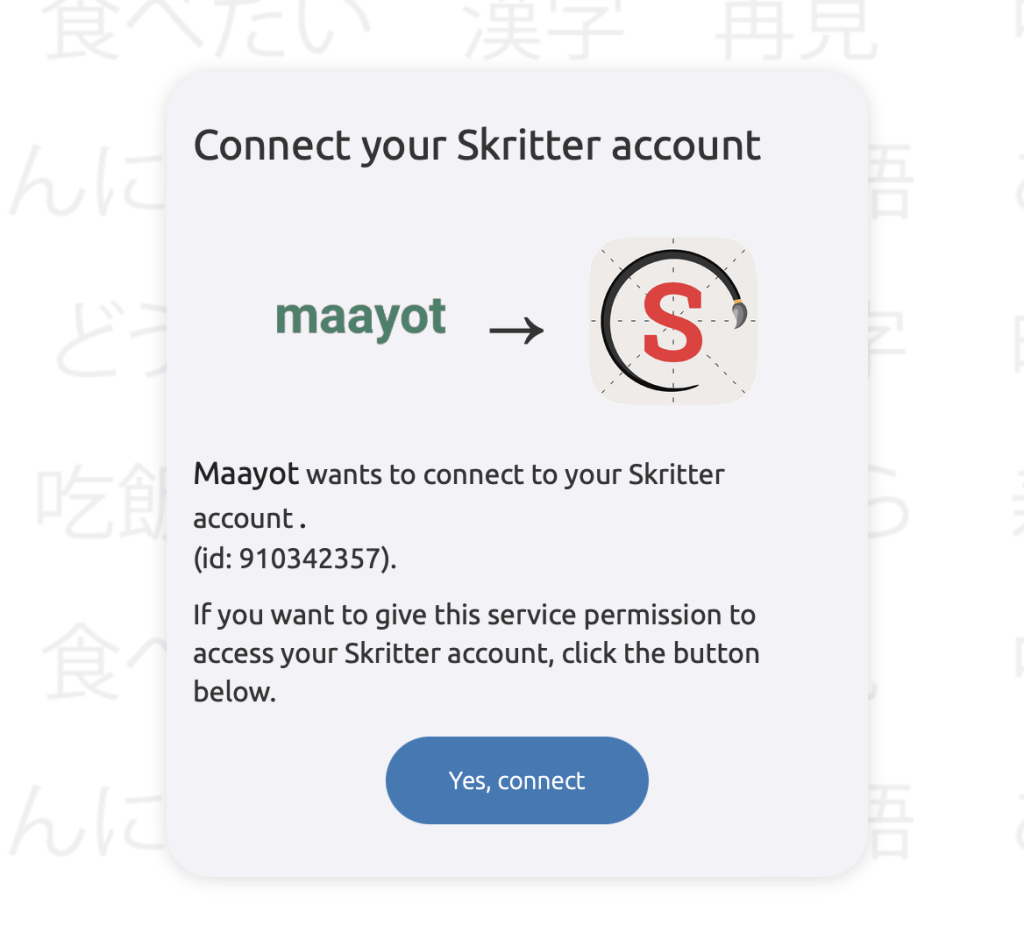 That's it! You're now connected!
From now on, any characters you don't know and click on on the website will now be added to the maayot Skritter vocabulary list. You do not need to create the list yourself, the process is automatic.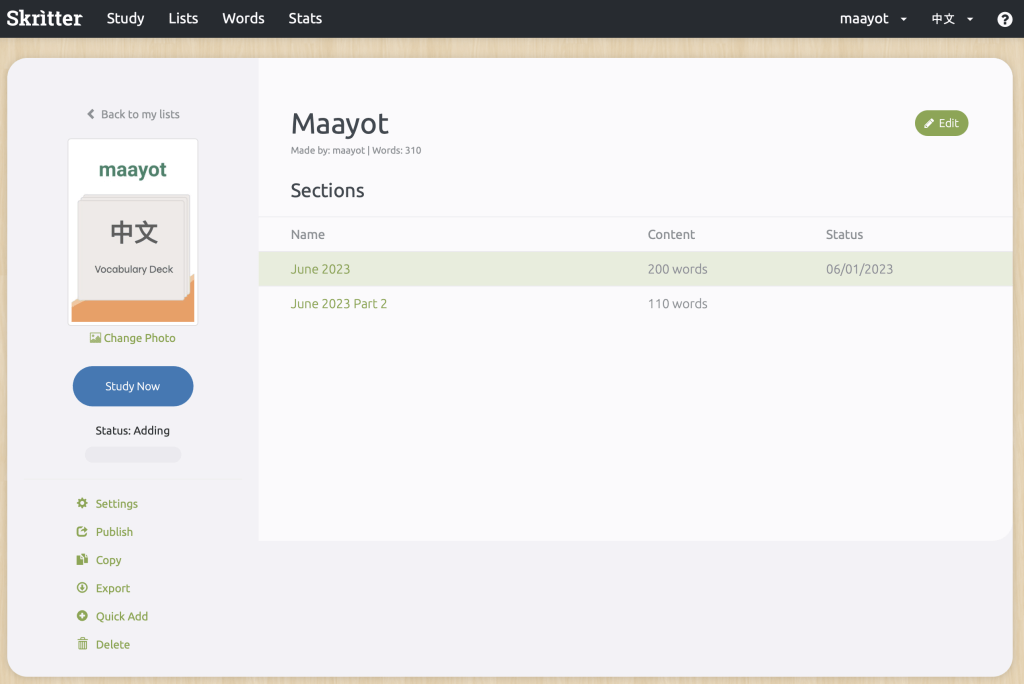 From there, you can study each of these directly in Skritter with your custom settings.
Quick Note: As of Jun 2023, tapping on words on the maayot mobile app does not add them to the Skritter list yet. This is expected to be released in an upcoming maayot app update.
Skritter Promo for maayot learners
The Skritter team has gracefully offered a coupon code for maayot learners for their first sign-up and purchase on Skritter. Simply use the code MAAYOT to benefit from 10% discount on any of their subscription plans. You may otherwise use this link to have it automatically applied.