There are many ways of learning a new tongue but online learning resources, especially software apps, grow in popularity. A good language app can greatly enhance your study process, especially due the interactive and playful design most of them have. Learning apps have many advantages, including their low price, convenience, variety and availability.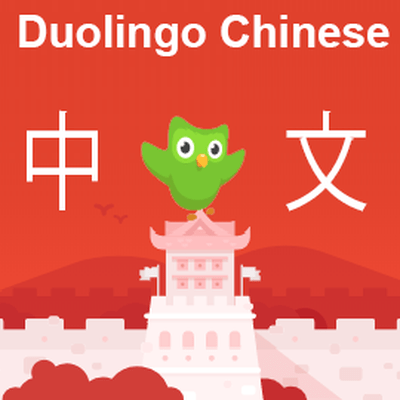 However, until now, software apps can't replace a face-to-face conversation with a teacher. In terms of effectiveness and language immersion, traditional methods based on direct contact with a teacher are still the best choice for beginners. There are some drawbacks to learning apps: their functionality is limited to the content they were designed to cover, they offer little feedback, require lots of discipline and are very impersonal. It is important to keep that in mind and use more varied resources in your learning, especially face-to-face conversations and reading.
Despite the above, a well-suited online learning app can be extremely helpful as a supplement in your study process. Some people even start their study journey with software apps to gain some basic understanding of the new language and see if they are willing to continue. Since most of them are designed for beginners and intermediate students, using a proper language app may be very helpful in the beginning of your study.
Everyone interested in languages has heard about Duolingo. It is by far one of the most popular online learning apps that offers a great variety of different language courses. Where else can you learn endangered languages like Navajo or fictional languages like Klingon or High Valyrian? There are many apps on the market, but Duolingo stands out with its popularity. However, how good it really is? Can you actually learn a new language on it or it is nothing more than an extra study resource? Can you trust Duolingo to guide you through grammar and pronunciation? Last but not least, how good is Duolingo for learning Mandarin Chinese?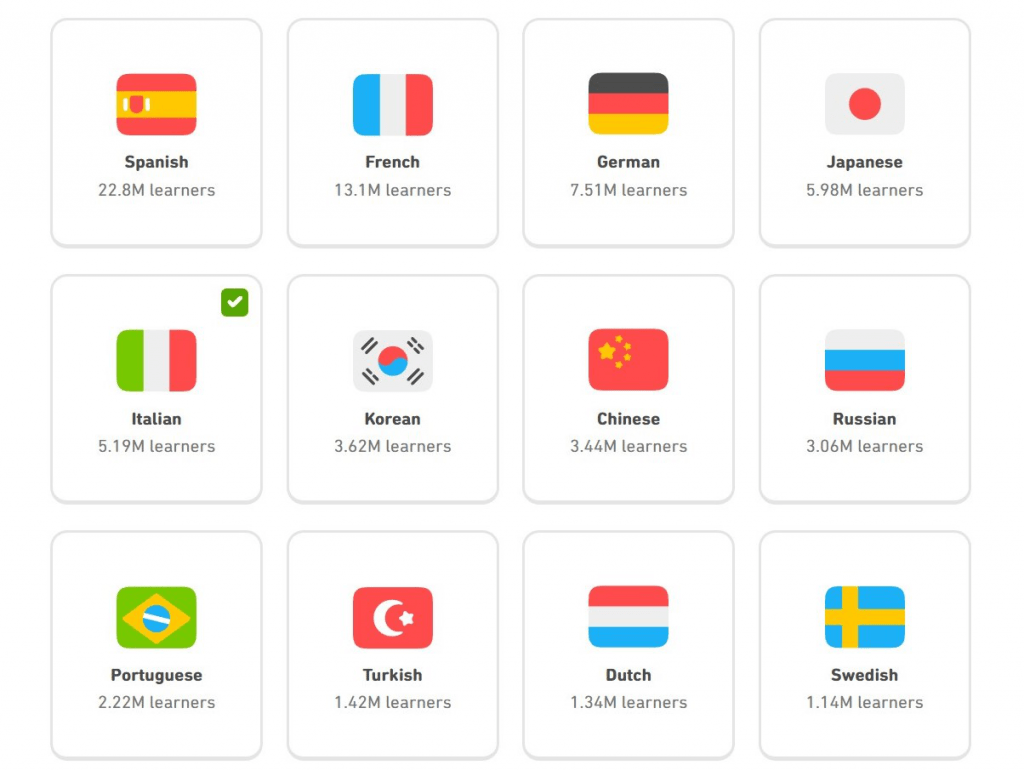 In our Duolingo Mandarin Chinese review, we are here to provide you with answers to these important questions. Below you will find a list of pros and cons of Duolingo's Mandarin course with an explanation of how to use the app and a short summary .
If you would like to know more Chinese learning apps, just out our article: 5 Best Chinese Learning Apps.
How does Duolingo work?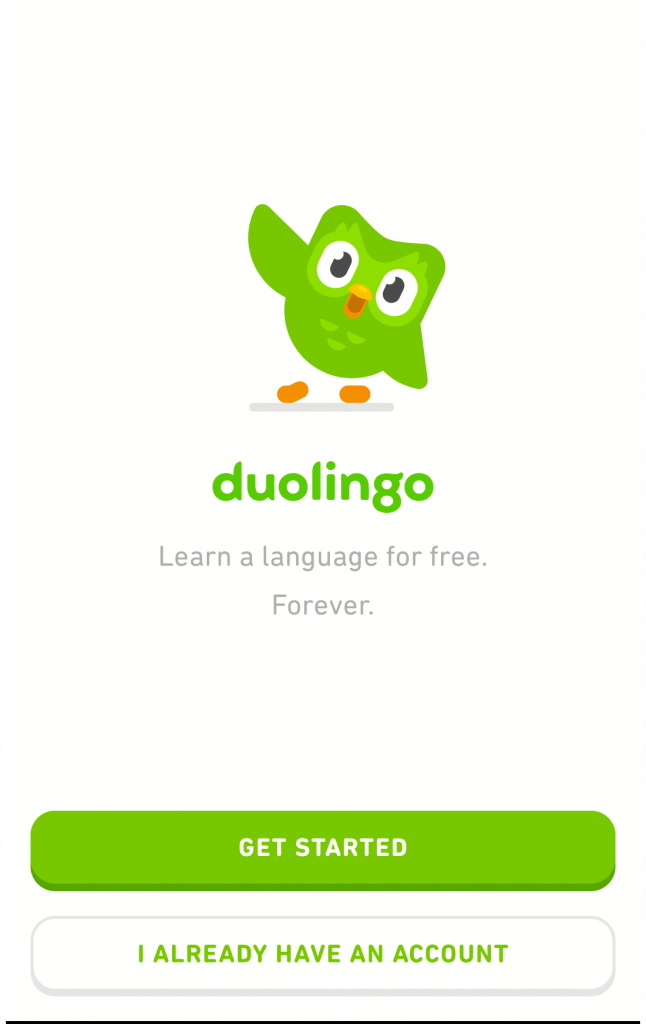 Duolingo app is nothing complicated: you have to download it, register for a free account, choose a language of your interest and finally decide your daily goals. You can choose a different time program, from Casual (5 minutes), to Regular (10 minutes), Serious (15 minutes) and Intense (20 minutes). As you can see, the amount of time you want to sacrifice daily for your Mandarin study on Duolingo is entirely up to you. Take notice, however, that Duolingo's course (as in most apps) is targeted towards beginners. Luckily enough, there is also an option to continue your study if you have already some knowledge about the language.
In the end, you have to register using your e-mail or Facebook. After that, you are free to proceed with your course. Duolingo's interface is easy and you won't have problems with understanding it. The design is very colorful and everything is set to look and work like an easy mobile game (you can even gain experience points – XP).
For Chinese, the basic version is also free, but there is a Duolingo Plus program with a 14-day free trial that costs $6.99 per month thereafter. The course is divided into chapters that focus on different aspects of daily life, like Family, Work or Greetings. In general, Duolingo Mandarin follows the same pattern as the rest of the languages in its offer.
2. Duolingo's advantages
Accessibility – being easy to download and use is the biggest advantage of most of learning apps, especially Duolingo. It is easy to use for everyone in anytime, at home, at school, at work etc. It has a lot of free content, so you don't need to worry about suddenly being forced to pay to continue your study.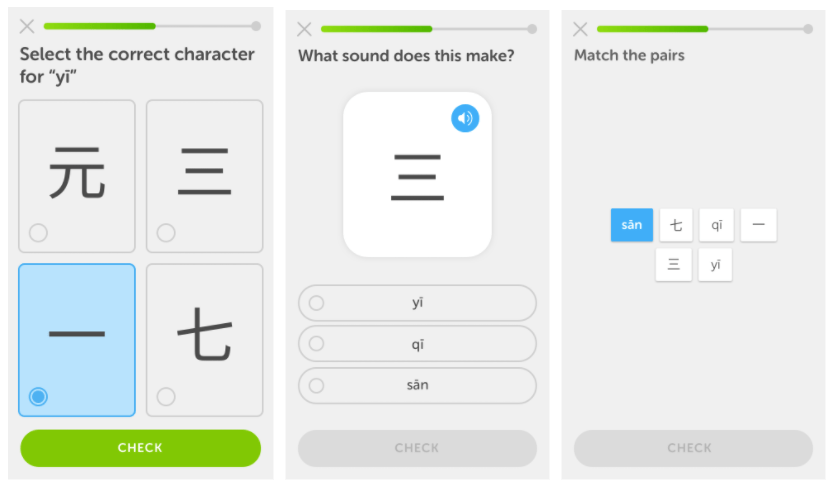 Design – it is fun and playable. The lessons follow a logical order and become harder as you progress. As mentioned before, you can earn experience points. Unfortunately, in the free version you can also run out of your "health" (a little red heart at the top of the screen) if you make too much mistakes during your class; you have to wait a couple of hours afterwards. On the one hand, it may slow your study, on the other, it pushes you to practice and think twice before taking a decision. Another big advantage is that Duolingo Mandarin introduces you to Chinese characters from the start.
Motivation – obviously Duolingo wants you to use the app as much as possible, but its personal notifications help push you to study; they are optional, but if you struggle with motivation, Duolingo can remind you of your study program on a daily basis.
Vocabulary and topics – the vocabulary is surprisingly extensive and relevant to modern China. Duolingo teaches you words and expressions that you are actually likely to use and hear in China. Topics are also well-designed and you can even focus more on slang or Business Chinese. Last but not least, Duolingo notices if you made a mistake and makes sure you practice the words you are weakest on. You don't have to spend too much time on the stuff you already know. Another big advantage is that Duolingo Mandarin introduces you to Chinese characters from the start.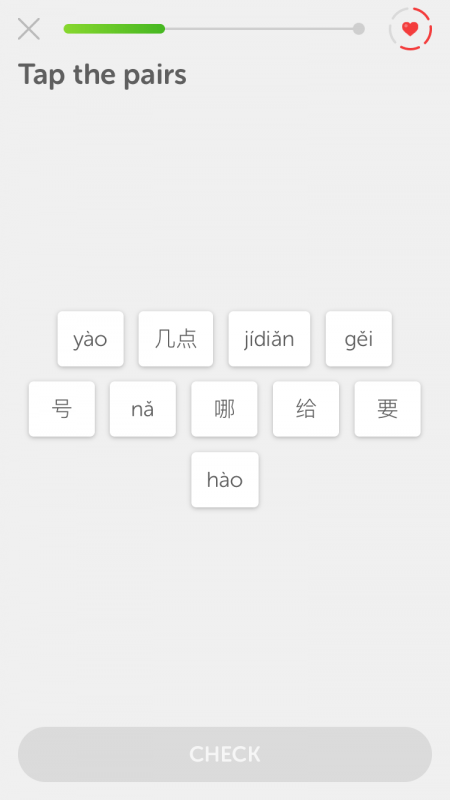 3. Duolingo's disadvantages
Little pronunciation, tones and grammar – unfortunately, it is hard to fit all material into one app and Duolingo is not different here. For most part, you translate what you hear to English, match words to Chinese characters as well as fill in the empty blanks. Not enough time is spent on grammar and you will not get its nuances from Duolingo. However, the most disappointing part is pronunciation: tones are vital part of Mandarin and practicing them from the very beginning is absolutely crucial. Unfortunately, you will not find much information about them on the app. The pronunciation is not really explained, neither. Students can assume that reading pinyin is the same as reading English, which is absolutely not the case.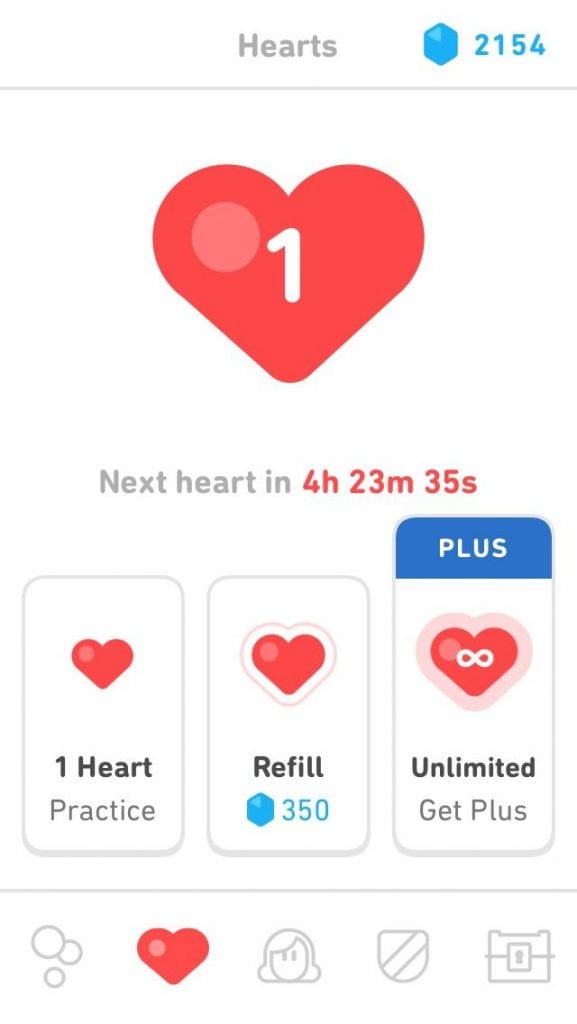 Automatic translation – the questions are automatically generated what makes the audio sound very inauthentic and some of the translations may even be incorrect. This is also why the exercises are not very flexible: the app always recognizes only one answer as grammatically correct in a sentence, which is not always true.
The app is designed for English speakers – since you are reading this article, we assume that it is not a big problem for you. However, it is still impossible to use your native tongue. Moreover, despite the fact that the app is made for English speakers, there is not enough explanation on the specifics of Chinese and why it is so different than English: the tones, the pinyin, the characters, many of these would deserve much more attention than they are already given on Duolingo.
4. Summary
Just to make it clear, if you want to be fluent in Chinese, you need to do better than only Duolingo. As we mentioned in the beginning section, learning apps are a supplement to your major course of study that should be based on lessons with a professional teacher. Mandarin Chinese is very hard for English speakers and Duolingo will not help you with understanding all its differences. However, it is a very fun and playful app that can provide you with some basic knowledge about the language and help practice words you already know. In total, some extra study can always only improve your Chinese.
If you want to focus more on reading comprehension, Duolingo is not the best choice. This is why Maayot is here for you: we provide daily short Chinese stories that can greatly enhance your knowledge of Chinese grammar and characters. When combined with Duolingo, Maayot can become an even more powerful online resource in your study.
Want to know more about learning Chinese? Check out some of our articles below: