Roku is a great streaming device that changed the way we use TV by just connecting it to Wi-Fi. Roku added multiple features on our old good TV that allow us to adapt other streaming services like YouTube or Netflix, as long as other channels from all over the world.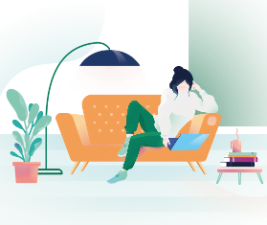 Learning Chinese is very easy for Roku users, simply because it allows them to watch Chinese-language channels. Watching Mandarin television is a good way to combine studying with relax. Thanks to Roku, learning Chinese can be incorporated into your life in a natural and non-stressful way. Watching Chinese channels can now become a non-binding pastime.
What should you consider when choosing a Roku channel?
Picking a proper channel for you depends much on your current Mandarin level as well as your learning goals. You may want to focus on listening and language immersion or learning native Chinese vocabulary through movies. You may also be a beginner who wants to get yourself acquainted with the language. What is very important, watching those channels can help you gain a much thorough understanding of Chinese (or Taiwanese) culture, which is as essential part of language learning as vocabulary and grammar.
Regardless of your Mandarin level, we advise you pick content with subtitles, since it allows you to incorporate Chinese characters into your learning.Chinese characters are unfortunately quite easy to forget for non-native speakers, so frequently looking at them on screen can not only help you memorize them, but also clarify the words you don't know or may not have heard clearly.
Many of these channels are either free or low cost. However, don't forget that Roku also allows you to adapt Netflix, YouTube and similar services to your TV. Therefore, even if you don't wish to pay for any channels, you should still consider searching for a subtitled Mandarin content on different platforms.
However, if you are specifically interested in finding a suitable Mandarin channel, check out our recommendations below. There are many services available for speakers of all levels, from beginner to intermediate, advanced or native.
Mandarin TV is a comprehensive Chinese movies and TV channel. Its big and diverse content made it probably the most useful channel for learning Chinese on Roku. It features both Chinese and Taiwanese content and has everything on offer, from films and dramas to documentaries.
Moreover, it is incredibly useful for Mandarin learners, since all its content has both Chinese and English subtitles.
Mandarin TV costs only $2.99 per month and has a great customer service.
2. Innovative Language Chinese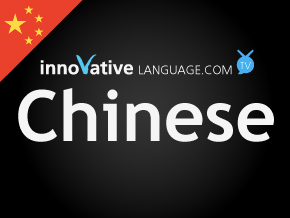 Innovative Language Chinese is a great option for a Chinese learner since it is a virtual Chinese language course that allows you to learn directly from native speakers. The channel is especially useful for beginners, since it shows simple conversations broken-down on screen.
For instance, an absolute beginner can choose content like "Chinese in Three Minutes", which features short lessons that include self-introduction or greetings. There is also an option to choose Simplified or Traditional Chinese.
Innovative Language also features other language courses like French or Spanish. The channel specializes in language teaching, which is why its content is very well-designed. It costs only $0.99 per month.
3. JiaoziTV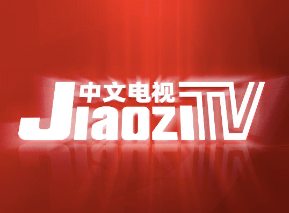 If your focus is on Mainland China, JiaoziTV is just for you. It is essentially a Chinese TV that features numerous channels, movies and series from Mainland China. It broadcasts content from different regions in China like Hunan, Jiangsu and others, which helps you learn more about the Chinese regions' diversity and culture.
Jiaozi's biggest advantage is its great variety of content that is just perfect for you if you need more language immersion. You can find China's most popular movies and TV shows, what can help you deepen your knowledge about the Chinese society and culture. It also has plenty of content for children.
Jiaozi's subscription costs $19.99. Given its abundant offer and variety of content, is worth its price.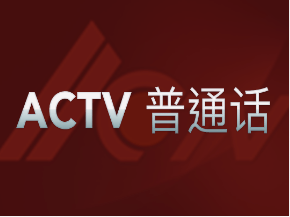 ACTV Mandarin is a brand-new channel, operated by Asian Culture Alliance (a non-governmental organization based in the United States). The channel is directed towards Chinese-speaking viewers worldwide and produces Asian-themed content, aiming to promote Asian identity and culture.
ACTV Mandarin produces its own news in Mandarin and has its own independent outlook on Asian countries and politics. It also incorporates other Asian communities like Vietnamese or Thai.
If you search for a more global outlook in your Mandarin learning, ACTV Mandarin may be just for you. The program focuses on news and produces family-oriented and positive content.
As for 2021, ACTV Mandarin is free of charge.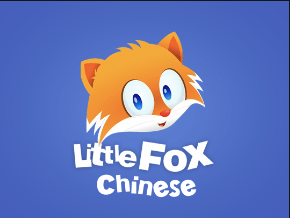 If you are searching for children Chinese content, Little Fox Chinese is the right choice. This channel was designed to teach children Mandarin and make learning fun with animated stories. The channel features a mix of English and Chinese spoken videos, sing-alongs, language tutorials and animated series. Most of videos are rather short so your child will not feel overwhelmed by the learning material.
Little Fox Chinese is especially good for beginner level, since it offers tutorials that help your child grasp the basics of the language. However, it also has content designed for more advanced speakers. Many of its videos combine English and Chinese vocabulary to help children better understand the content.
Little Fox Chinese is free of charge and lots of its content is also available on YouTube.
Language immersion is extremely important when learning Chinese, but…
….. watching movies and TV dramas may not be enough if you hope to see fast results. Multi-faceted learning is the best strategy for a language study. Reading is especially important in Mandarin, since the Chinese characters pose a big difficulty for foreign learners. Maayot can help you supplement your learning with engaging short stories for your daily Chinese reading. Justa couple of minutes spent on reading online can bring your Chinese to a whole new level.
If you would like to know more about the Chinese language and learning strategies, check out some of our articles below: