Learn Chinese like a native!
In order to successfully learn a language, you must make it a part of your life. This is because we learn languages faster when we need them.Therefore, being immersed in language speeds up your learning process very effectively. Regularly listening to Chinese podcasts may give you just that: by often exposing yourself to the sound of Chinese, you actually make it necessary for you to learn. This is why listening is the very basis of a successful language immersion.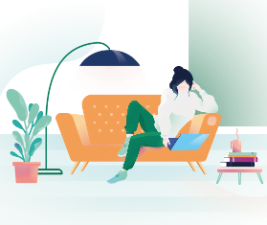 Podcasts have become extremely popular over the past decade and the amount of them available online is continuously growing. Learning Chinese from podcasts has several great advantages. First of all, many of them are free. Second, you can bring them with you wherever you go. However, the best thing about them is that you can choose the topic that interest you the most. Since we already listen to the language, why not make more fun out of it? We don't have to say how much it can speed up your learning, right?
Forget about that boring listening material from your textbook and check out these 5 Chinese podcasts that can make your Chinese learning far more interesting.
We have a great offer of Chinese podcasts you may just be looking for. We have content for beginners as well as intermediate and advanced learners. Each recording features a short story, one minute long for beginners and between three to four minutes long for intermediate and advanced users. Our podcasts cover all levels of HSK exams (汉语书评考试).
The topics vary depending on your level: the podcasts for beginners feature simple daily conversations, meanwhile for more advanced learners we prepared material about Chinese politics and culture.
Okay, that's what we have prepared for ambitious Chinese learners like you. If you want to check out some different offer in the market, continue scrolling down.
2. Learning Chinese through Stories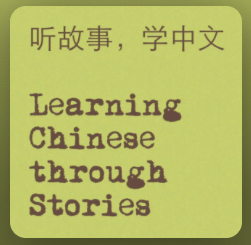 Learning Chinese through Stories is a great channel that offers a very immersive content for all kinds of Mandarin learners. Its podcasts are divided into nine levels, from Low Novice to High Advanced. The length of the recordings varies from five minutes to one hour. Their descriptions are usually in English, but the podcasts are entirely in Mandarin. The two hosts speak in a relatively slow pace and their pronunciation is very clear. They often emphasize new words they introduce. Moreover, they also provide vocabulary list and transcripts of each episode.
The content of the podcasts is very diverse: you can find discussions about modern society problems like anxiety and depression, Chinese New Year episodes, grammar lessons, art, Chinese classic novels, poetry, short stories and many others.
This channel is a perfect choice for those Mandarin learners who already reached an intermediate level and would like to become advanced speakers. It is hosted by a young Chinese girl who designed it to make it easier for foreign learners to speak more natural Chinese. Her podcasts focus on Chinese colloquial language through presenting the Chinese culture in general.
The host likes to talk about many interesting things: you can find both poems and romantic stories as well as Internet slang. There are also explanations for popular Chinese traditions like drinking warm water or stories about some local festivals. The host also discusses social problems like marriage, China's One-Child Policy or depression.
A very useful feature of Chinese Colloquialised is that it provides both Chinese and English versions of some of its podcasts, which helps understand the Mandarin content in case it was too difficult. Full Chinese transcripts are also available for free.
The following two podcasts are more about language immersion rather than standardized learning and HSK vocabulary. We found two channels that feature easy-going conversations between native Mandarin speakers, so they are suitable for you if you already speak at least intermediate Chinese.
4. 看理想(kān lǐxiǎng)— Vistopia
It is a very interesting podcast that focuses on different aspects of the modern Chinese society. Vistopia has loads of very personal content, as it mostly features interviews with interesting people who share their stories. Its topics vary among art, lifestyle, culture, music and many others. You can hear about a city project done by a Shanghai teacher, listen to some non-mainstream music, or learn about Chinese comics artists.
What makes this podcast worth your attention is its very understandable language: the speakers have standard Beijing accent and speak very clearly, even in comparison with other podcasts.
5. 青春愛消遣 (qīngchūn ài xiāoqiǎn) — Young Love Play
If you are an advanced learner interested in Taiwan, you will love this show. It was started by a group of young Taiwanese people who like to talk about things they enjoy the most: food, friendship, music and others. Since they feature young people chatting, the podcasts are very chill and relaxing, especially good to listen to when doing household shores or before going to sleep. Moreover, it is a great way to get to know the Taiwanese accent better and how Taiwanese speak Mandarin in general.
When you listen to these podcasts, you don't have to stress that you don't understand something or got distracted at some point. It just feels like being a part of a friendly conversation between very easy-going people without having to contribute to it. Moreover, the podcasts are free. Sounds perfect, right?
Listening is extremely important, but remember to supplement it with reading!
Apart from good listening skills and correct pronunciation, you will also need to practice the Chinese characters. Nothing can help you more with that as using them on a daily basis. In Maayot, we can help you with both listening and reading: you will find all the content you need to push your Chinese to a higher level. In case you are still hesitant about learning Chinese, check out some of our articles below: